The Automotive sector is in the midst of its greatest industrial shift in over a century, and this shift reaches far beyond electric and hydrogen power trains and the phasing out of traditional internal combustion engines.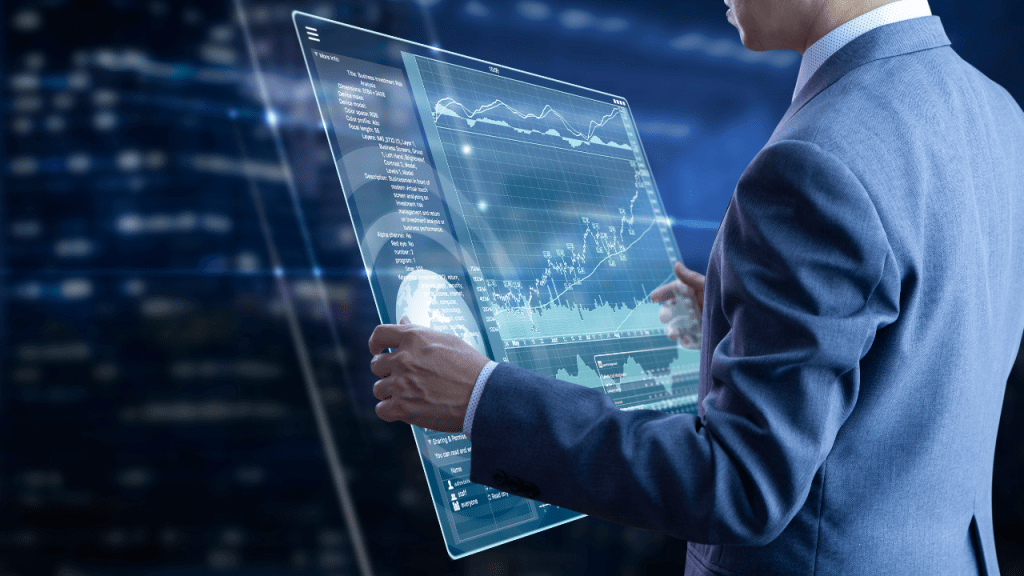 Data has become the most valuable asset to OEMs and Retailers looking to drive profitability. Those with the ability to harness and interpret data, both from internal and external sources, are best placed to succeed in this new-age Automotive.
For the last four years, here at APD we have been investing heavily in our products and services to meet the Industry 4.0 demands of Automotive Retail, building on existing expertise to create integrated SaaS solutions and education materials for clients to drive profitability in a period of significant market change. These provide businesses with a total understanding of how their operations are performing against industry benchmarks. We have now opened our doors to share our capabilities across the Automotive sector as a whole.
Back in 2018, our CEO John Waring, saw there was a seismic change on the horizon – one where data, particularly data surrounding business performance, would become increasingly valuable.
Throughout this decade, the only constant in new and used car sales has been that the market is turbulent and unpredictable. A new element of dynamism must be incorporated by OEMs and Retailers so they can become agile and remain profitable.
Using the company's collective knowledge and experience within the market, we have curated a complete end-to-end portfolio of technology-first solutions, designed to deliver a greater level of insight and access to data, identifying areas for improvement within an Automotive Retail business.
ProfitPlanner+
ProfitPlanner+ is the latest version of our financial planning tool, providing a cloud-based solution that offers dealers greater access to their budget – fast.
Developed to simplify financial planning and integrate with existing DMSs or accounting systems, pulling data directly from the source, whether a dealer wishes to use their trial balance or the previous year's financial/performance figures as a base, ProfitPlanner+ streamlines the process.
With increased accessibility, managers can be more integrated with the process, seeing directly how their department contributes to the overall profitability of the dealership, offering greater accountability.
ProfitPlanner+ also incorporates the capacity to produce monthly forecasts for both Retailers and OEMs to view, providing an accurate representation of sales, finances and stock requirements. While available as a standalone product, its greatest value comes when integrated with our iCIS and Executive Insight solutions, offering real-time performance dashboards and reporting.
Executive Insight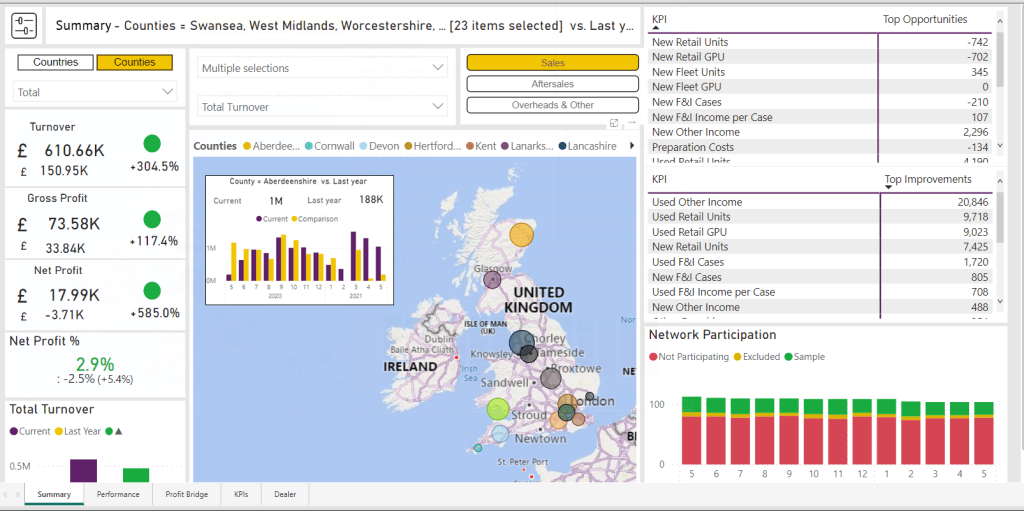 What good is having access to a vast volume of data without seeing it in a digestible format, one that makes sense to the way your company is run? Executive Insight is a configurable dashboard platform that allows personalisation to meet specific user requirements and integration of third-party data to provide an extensive single view, with in-depth analysis.
We have invested in the development of our own data warehouse, building the structures to enable Executive Insight to find insights and deliver them onto dashboards seamlessly.
A great advantage of Executive Insight is that it can work with data from existing composite systems, delivering multilevel access across multiple data sources. Dashboard configuration is quick with cloud implementation making access easy.
For dealer groups, Executive Insight will show you data for each Retailer split however is deemed applicable. Dashboards can show performance by brand, model, department, departmental KPIs or even nominal code data. Executive Insight will show performance data and provide opportunity calculations for where improvements can be made within the business versus the comparator used.
For OEMs, blending composite data with any other industry data is done in a repeatable, scalable way that is easy to understand. Executive Insight provides high-level performance analysis with the capacity to drill down to granular detail on demand.
Education & Training Academy
Where our technology-first products facilitate a more effective business operation, our Education and Training Academy, introduced in 2022, is designed to help managers and leaders instigate significant change to benefit dealership operational performance.
CPD-accredited and developed by professional trainers, the courses give delegates advanced knowledge and skills on a range of topics, from Leadership and Management to Sales and Aftersales.
The training team have an enviable level of experience working in every area of the market and their interactive workshops use pre-defined topics but offer context to delegates, using their business's information and processes.
APD has been adopted by an OEM to deliver these courses for the benefit of their dealer network, helping them advance the abilities of their managers with a focus on driving improved performance and profitability.
Show Me the Money!
Available separately and as a compliment to their training courses, our debut publication Show Me the Money! has been created to provide insight into the way a high-performing Retailer is managed.
This 450-page manual is a plain-speaking resource book, providing details on best practice processes, Key Performance Indicators and what drives them (KPDs), addressing specific departmental requirements across the entire modern dealership – from New and Used Sales to Marketing, Aftersales, Finance and Facilities Management.
Show Me the Money! is a perfect reference text for anyone wanting to learn how a car Retailer is run, be that dealer principals, departmental managers or the wider staff, or Field Sales Managers at the OEM/NSC looking for insight into dealership performance and operations.
Technological Investment
Following a change of ownership in 2018, our main focus at APD has been investment in the available products for Automotive Manufacturers and Retail Groups. Part of that investment is the incorporation of the Microsoft Azure platform into our products, providing global coverage and scalability, the highest performance capabilities and crucially, the greatest levels of modern security.
Using Azure also grants us access to the best space to encompass Machine Learning/Artificial Intelligence into our products.
We have a policy of continuous improvement and are committed to investing in solutions with real customer benefit. The quarterly product enhancement commitment ensures that users benefit from the latest features and technology, at the highest level of performance.
A new data mining and Business Intelligence solution, DiscoverBI, will be introduced in Summer 2023, providing multi-dimensional data insight across APD's platform enabling in-depth insight into Retailer and network performance.
John Waring knows that, at APD, we are capable of instilling genuine improvements to profitability, having overseen the business's transition into a contemporary service provider for future OEM and dealer requirements.